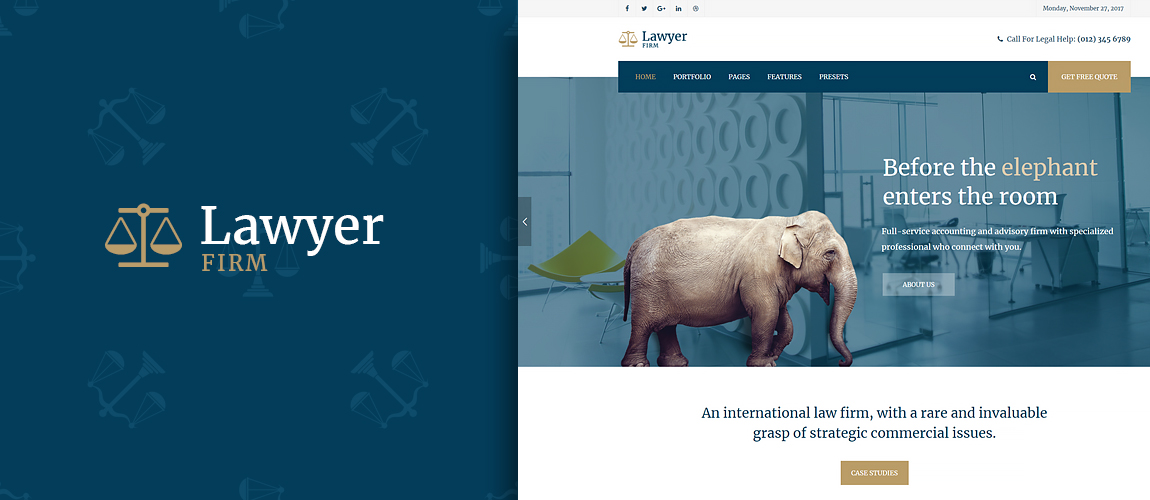 Hey guys, we just released our new template! We are very happy to present to you Lawyer - a modern, clean and perfectly coded Gantry 5 theme for Joomla!
Lawyer was designed with the Lawyer firms in mind but it fits perfectly in any business, corporate and portfolio website.
Our goal was to develop a modern and trendy product which is supper flexible and gives you all the futures you might need to build an awesome website!