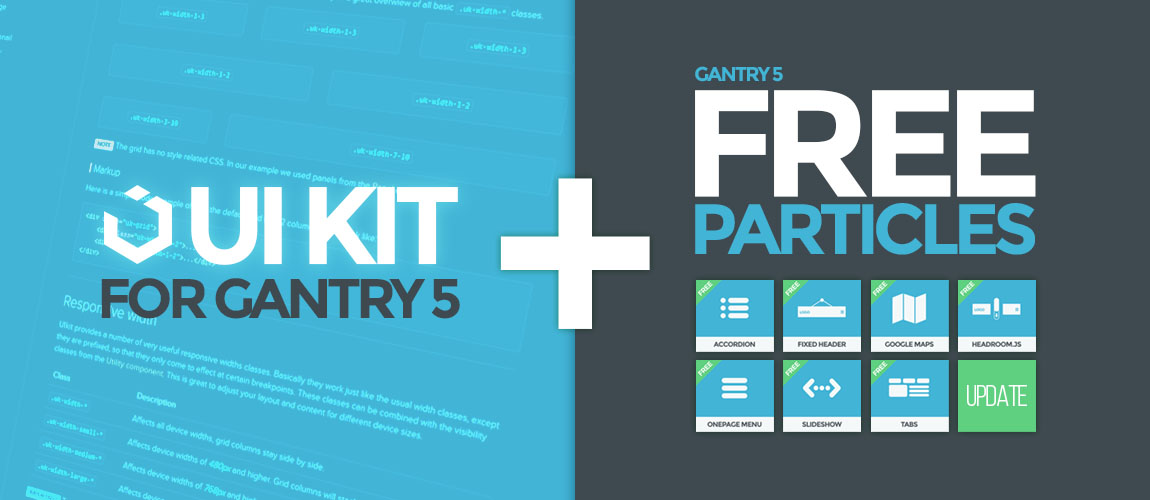 We are really happy to announce the release of one very special freebie - meet the "UIkit for Gantry5" atom!
You might be wondering what is so special about it? Just keep reading and you will see for your own. It is kind of "the missing piece" in the Gantry 5 framework.
You might also be wondering why we release such an atom and make it look so special, when you can just load the UIkit assets on your own, from the "Page Settings" tab? Well, let's get started so you can see what the "UIkit for Gantry5" atom is all about and why we think that it is just awesome!