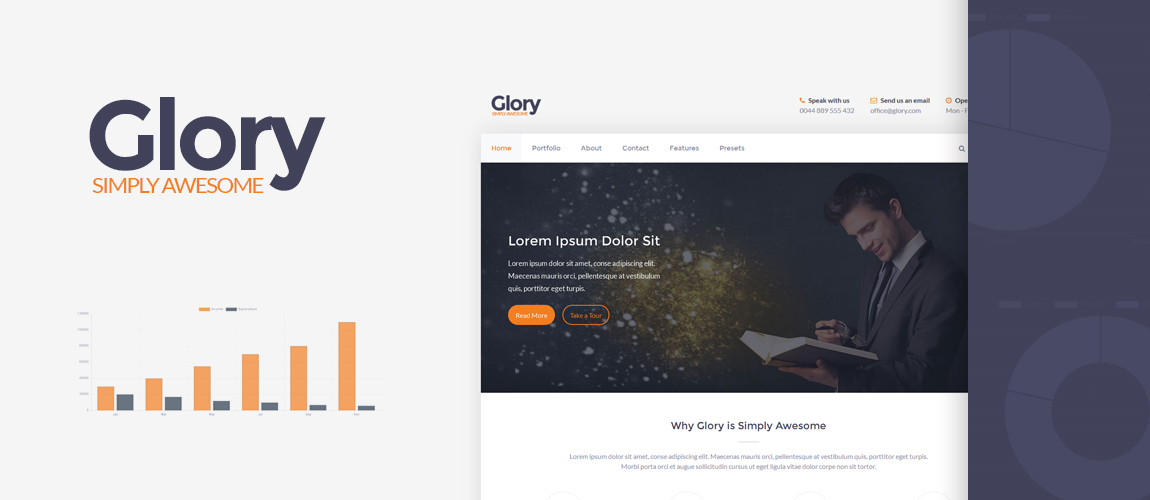 Hey guys, it's time for our December template and we present to you Glory - a modern, clean and perfectly coded Gantry 5 theme for Joomla!
Glory fits perfectly in any business, corporate and portfolio website. Our goal was to develop a template where the overall design is a bit different but at the same time still clean, modern and minimalist. By the way, for those of you who are interested, here's a great blog post about Minimalist Design I stumbled upon :)
As all our Gantry 5 templates, Glory comes with 6 preset color variations and a wide variety of features and custom particles.