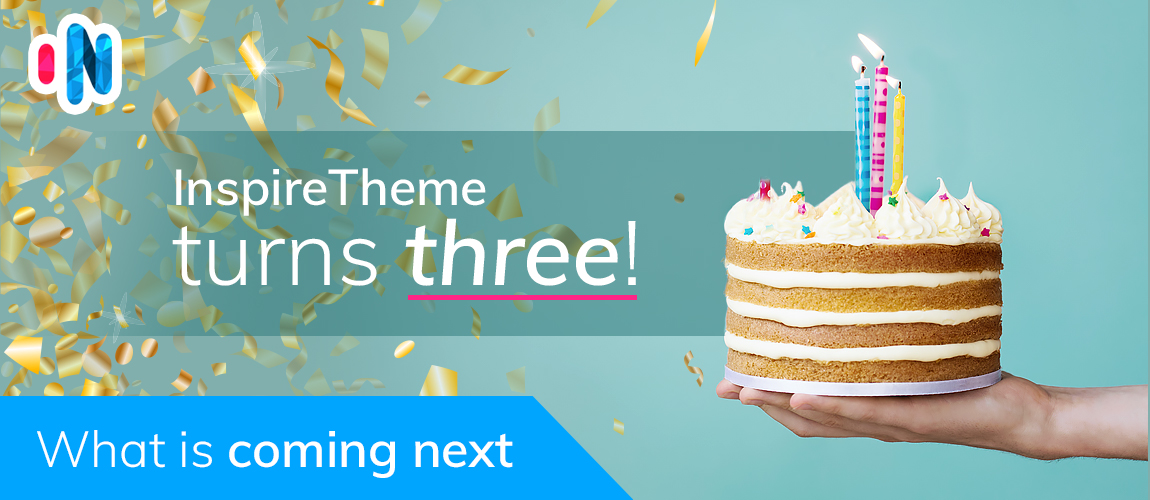 Hey guys, it is a very special moment for us because we just hit a big milestone in our history - InspireTheme turned 3!
We launched back in January 2016 with just 3 templates and nothing else. No customers, no clear vision of where and what we want to be, basically nothing at all.
Fast forward to today, exactly 3 years later, we are very proud and happy of what we did and what we managed to become. We are now an official Joomla template provider, we offer 18 templates and 75 Gantry 5 particles, we sponsored many Joomla events throughout the years and most importantly of all, we managed to build an awesome community of Joomla and Gantry 5 users.